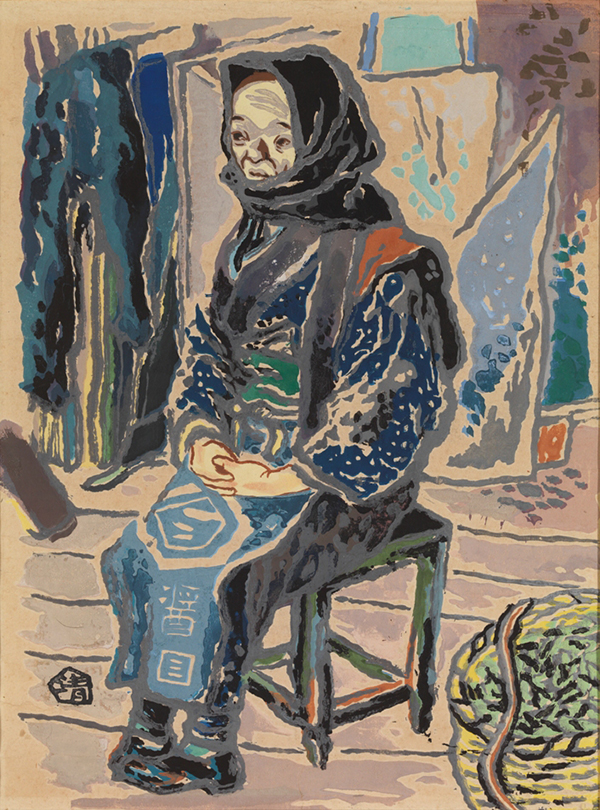 1931 - 1946
Entranced by art:
Saito's encounter with
woodblock prints
"I felt soothed when I was drawing"
"The white spaces between the sign letters seemed strangely bewitching"
Kiyoshi Saito started out as a sign maker and studied on his own before jumping into the world of painting. His life's path was determined when he accidently encountered woodblock prints by Sotaro Yasui. He began the Winter in Aizu series during this time, a theme he continued depicting for the rest of his life.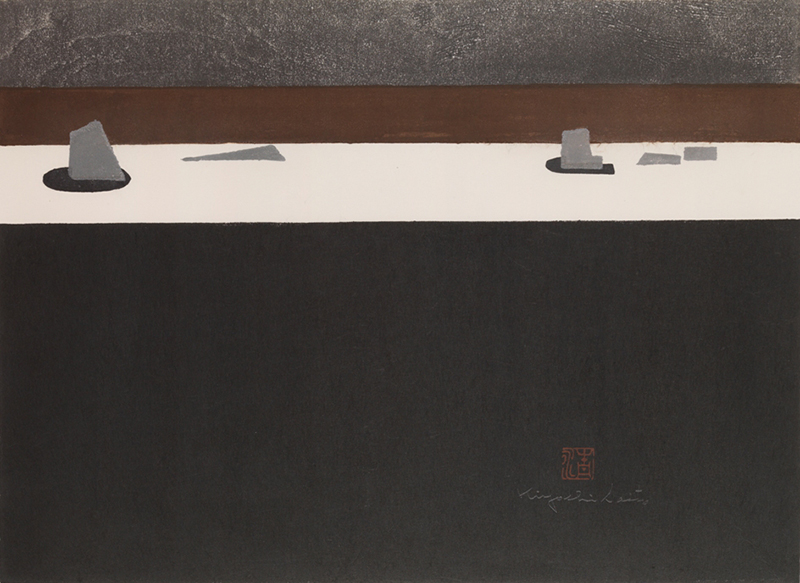 1947 - 1957
Saito gains
worldwide renown
"I think Gauguin's influence is why my pictures became flat"
"I was mesmerized by the extremely simple composition of Ryoan-ji temple's stone garden"
Saito responded to the work of Gauguin, Munch, and Redon, and turned his attention to the forms of clay figurines, Buddhist statues, stone gardens, and ancient architecture, combining the essence of modern Western painting with the aesthetic of traditional Japanese culture. His refined forms and compositions with vividly colored, flat areas of color brought Saito acclaim across the globe.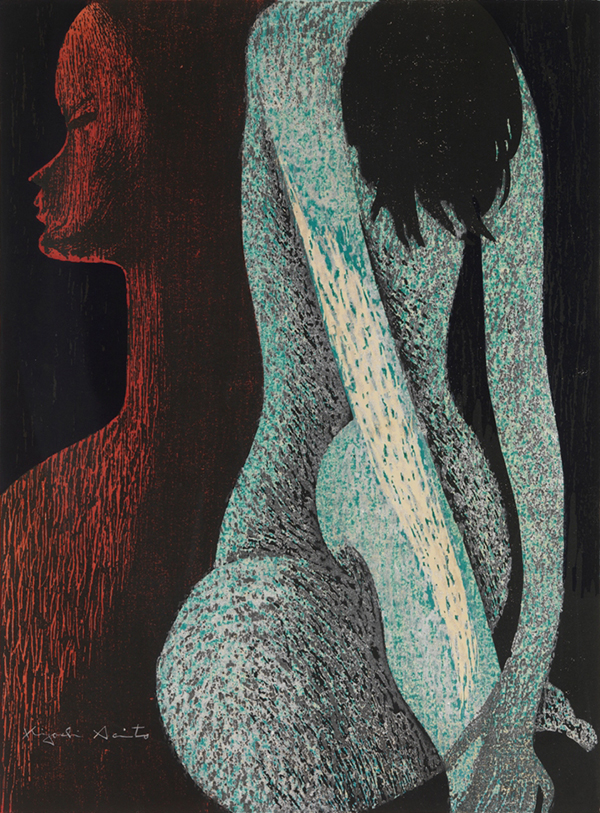 1958 - 1969
Suffering and abundance
"I started worrying what would happen if I kept drawing things like this, and I suddenly lost the ability to draw"
"I was sketching the face of my maid when the fuzzy lines of my youth appeared. I was taken aback."
Despite his growing acclaim and popularity, Saito struggled to figure out which direction he should proceed. Unlike the work he did in the 1950s, he began filling his flat areas of color with woodgrain and goma-zuri patterns, and also tried out collagraph and bokuga (sumi ink painting) techniques he had never used before. As his work grew more expressive, he discovered shadows—something that should have been removed in his previous process of flattening and simplification. This was a turning point for Saito.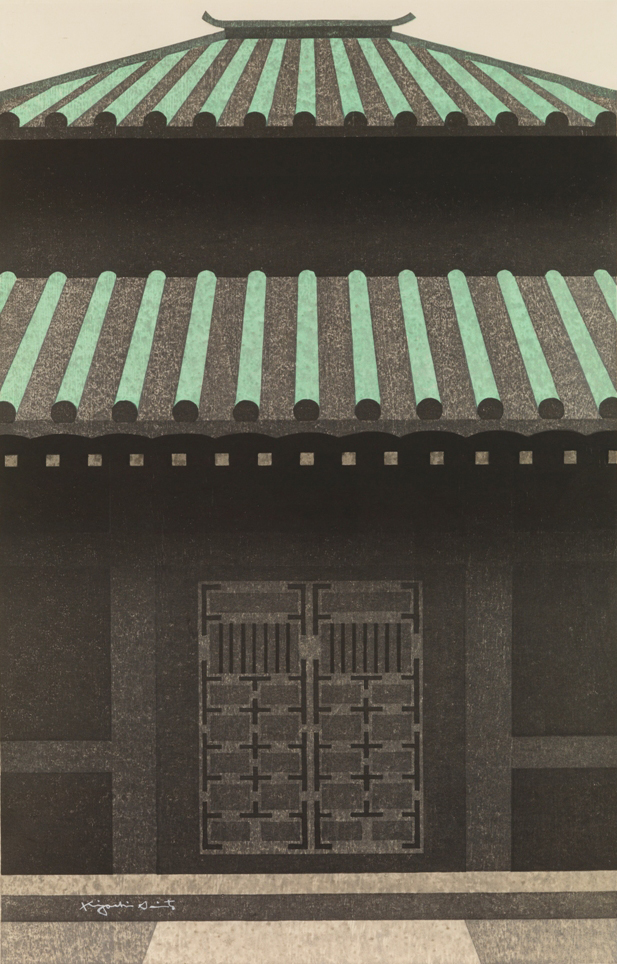 1970 - 1986
The birth of shadows:
Saito's return and greater depth
"I didn't start drawing Aizu's winter scenery out of homesickness—it was a matter of composition"
"I struggled to find my own compositions in my work from Kamakura"
Shadows brought greater depth and presence to Saito's work, and he once again took up the themes he worked on during the 1950s. His compositions and forms were further refined, and his skillfully gradated shadows breathed a profound spirituality into his work. He also began working on new series. One important subject was Kamakura, where he moved in 1970. He also started the 115-piece Winter in Aizu series. In this way, Saito's work gained greater depth and range.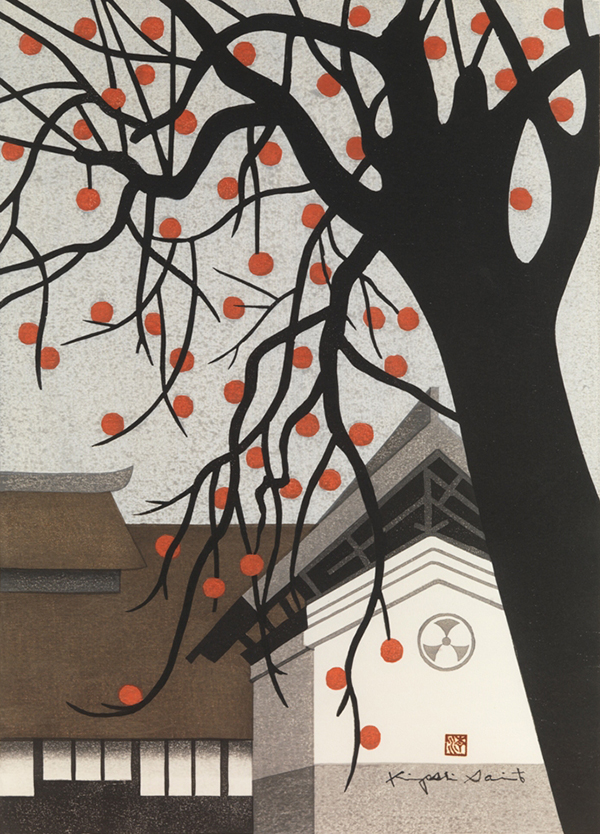 1987 - 1997
Saito's Aizu:
affection and grandeur
"Somehow it seemed like my own hometown.
Somehow I still felt like a stranger in the bottom of my heart."
"Maybe these images are so sad because I learned how hard it is to live with snow"
Saito left Aizu as a young boy but had never lived there again, although he visited multiple times. He moved from Kamakura to Yanaizu (in the Aizu region) in 1987, where he spent the final decade of his life. Despite his age, he watched and repeatedly sketched the terrain and its residents. His initial interest as an artist was the compositions and forms in a landscape. But as his expressiveness gained greater depth, these transformed into depictions revealing the complex emotions he had about his birthplace. Saito felt like a stranger in Aizu, yet he continued drawing the area until the end of his life. He made nostalgic landscapes that evoke a sense of longing for home in the viewer.